EXPERT TRANSLATORS
In a world of diverse global activities, we at RUIZ-VIVANCO Y ASOCIADOS, S.C.
Expert Translators, focus on one thing only … TRANSLATING 
And we do it very well!
Translation is more than a mere echo, it is a faithful echo.
At Ruiz-Vivanco y Asociados we provide the most faithful echo possible.
Quote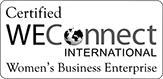 LEARN MORE ABOUT OUR FIRM AND OUR SERVICES
Why entrust your translations to Ruiz-Vivanco y Asociados, S.C. ?
In order to provide an excellent service, we have experienced in-house personnel working with the latest technology.
Translations are made at our offices exclusively by Ruiz-Vivanco's staff.
Thus we are able to guarantee strict confidentiality, quality control and timely delivery.
Contact Us
Please contact us by e-mail or by telephone.
We will answer your questions.
PH.  01 55 5525 3557
Please contact us by e-mail.